Silverskar Islands – book an island all to yourself in the Aland Island archipelago
Welcome to Silverskär Islands, Silverskär, Sviskär, Klobben and Champagne island, four islands in the northern archipelago of the Åland Islands. Here you can choose your own island for meetings and conferences, for parties and festivities, fishing, hunting or just to enjoy effortless relaxation in beautiful nature.
On our islands you will find smooth red granite cliffs, a small forest pond where the water lilies bloom in the summer, a meadow with different sorts of wildflowers, traditional scandinavian red buildings and wood carved cabins that have been modernised with a gentle touch.
Nature offers you peace and quiet and each season of the year has its own charm. All guests are offered service with a personal touch. When you make a reservation at Silverskär Islands, you can enjoy a private island all to yourself, since we only welcome one group at the time at each island.
Our harbour is only a half hour drive from Mariehamn, and you reach the islands within ten to fifteen minutes with our large and safe boats!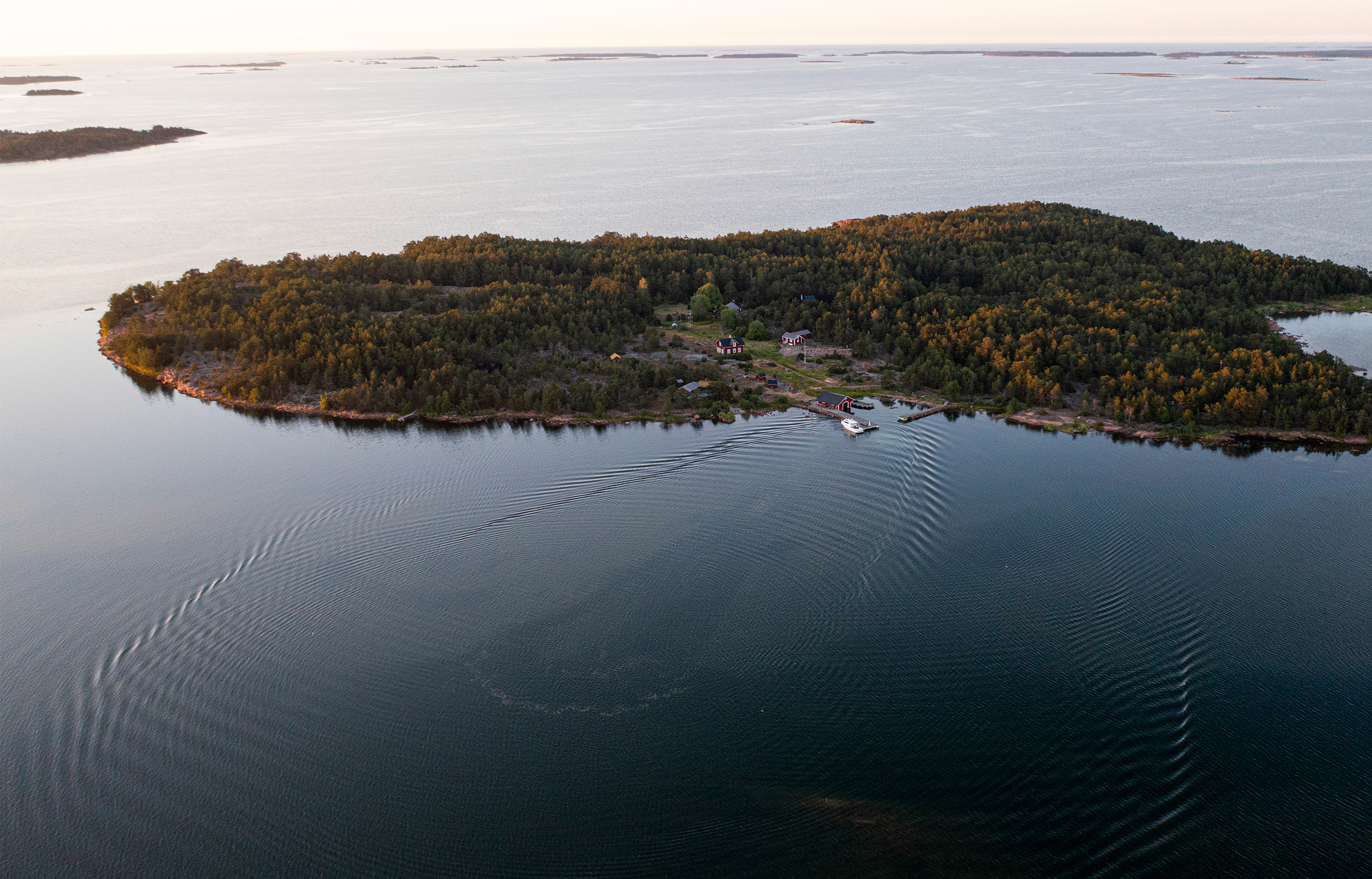 Which island do you choose? 
We offer unique accommodation on our  islands. Choose the island experience that suits best for you and your group!
Silverskär - the heart of our establishment. Silverskär Islands consists of four different islands. The main island, Silverskär suits both larger and smaller groups, 55 people can stay over the night and we can accomodate groups up to a hundred people for a conference, dinner or a party. You can combine your stay with fishing tours, boat trips, wine tasting, team building pentathlons. And don't forget to find the time to enjoy the sauna and the outside deck with it's jacuzzi.
Klobben - at the edge of the sea. Enjoy a basic, but comfortable stay at Klobben, our newly built old school- style fishing camp with the possibility to have meeting or dinners at the mainhouse Saltarboden. Klobben is an electricity free zone and the food is prepared and delivered by our chefs from the main island Silverskär. Stay comfortably in one of the 10 rustic cabins or up in the boat pilots cabin on the hill. Klobben can accomodate up to 32 people at the same time, and there is wifi and electricity in the main house Saltarboden.
Sviskär - peace and solitude. Sviskär is a small island of 28 hectares, with the "hermit's hut" and a sauna where you can be one with nature and recharge your batteries. Sviskär is an electricity free zone with no wifi. There are 4 beds in the hermit's hut and you can cook your own food, relax in the wood heated sauna and take a well deserved break from the daily routines.
 Champagne Island - Guard the champagne stored in the water of Silverskär for a night. A rustic and charming cabin for 2 on a small islet in between the other ilslands of Silverskär. Perfect for a romantic get away, a bottle of Veuve Clicquot is included in the stay as a thank you for gurading the under water champagne!
"I can hardly believe it's true, but the wind, the waves and the surroundings say it's for real."
An experience from Sviskär
"The hermit's hut breathes nostalgia. It feels like stepping into a bygone era and yet everything is so incredibly fresh! The nature on Sviskär is varied and unspoiled. It just has to be experienced."
A fantastic experience and the environment is hard to beat. Your sense of customer service, your warmth & welcome and delivery of super good food is beyond expectation and not many places beats you when it comes to service! As a customer, you don't have to think about delivery or not - feels safe and natural!
Anna D´Cruz, Crosskey